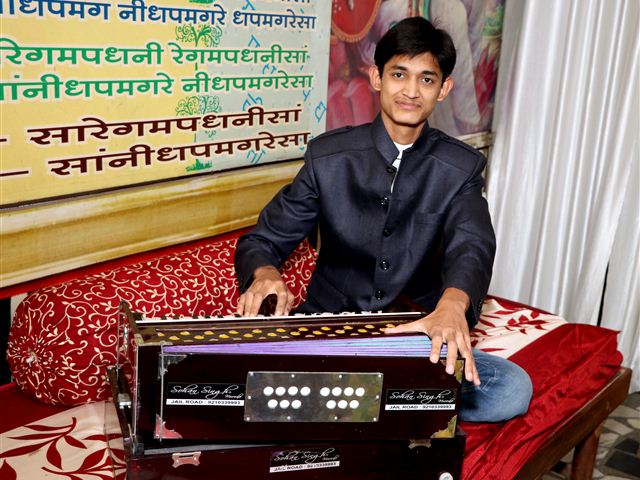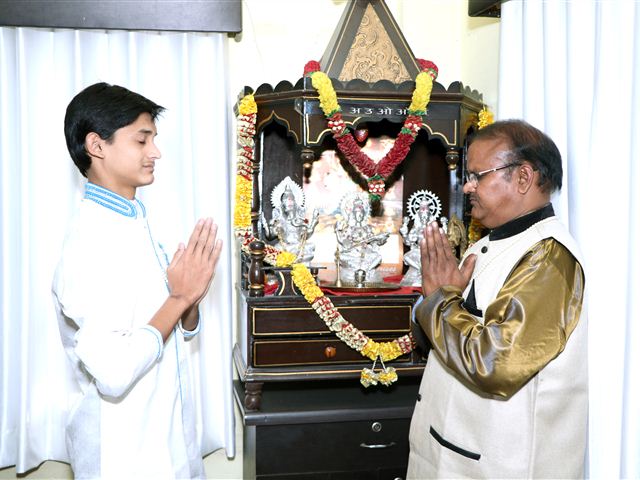 About Master Nishad
Pandit Avadhkishor Pandey was blessed with a son on 6th December 1999. He was given the name "Nishad" which means the 7th & the Highest Musical Note of Indian Classical Music. He is proving his name given by his parents by reaching the immense heights of success in Music. Master Nishad is a talented and versatile musician. From his childhood, he can play Harmonium, he is a wonderful singer & composer and has knowledge of the Indian Classical Dance form - Kathak too. He is also learning to play 'Santoor' & 'Tabla', musicals instrument. When Panditji composes a song, Master Nishad takes it to a new level through his innovations and variations.
His talent of singing and playing harmonium has made him the owner of uncountable achievements. Sur Noor & Melody of Desert are some of the titles rewarded to him for his performances at various stages. He had contributed immensely melodious vocals for Sangeet Pravah World's channel. His caliber, dedication & talent can be seen through his knowledge in different streams of Vocal such as Geet, Ghazal, Bhajan, Kawwali, Thumri, Classical Khayals & Bandishes. He is well known artist of Harmonium, Internationally on YouTube also. From the beginning of Sangeet Pravah World you can see him learning Music and then in further episodes he is the only one who is teaching Music under the directorship of his father Pandit Avadhkishor Pandey. Master Nishad also gets a monthly scholarship from CCRT (Centre for Cultural Resources and Training), that is run by the Cultural Ministry of India at New Delhi. He is getting this scholarship from the age of 11 and will be provided to him till the age of 20 years, for learning Indian Classical Music.
Since Master Nishad is well versed with the Indian Classical Music, he helps his father in training and teaching music to the students. With Master Nishad at his side, Pandit Avadhkishor Pandey has nothing to worry about when it comes to the works related to music. Apart from his interest in music, Master Nishad is also good in studies. He ranks among the first 3 in his class. He likes to play cricket and chess and is also computer and tech savvy as he is the person who is presently at the responsibility of managing the entire social network of Sangeet Pravah World. In a nutshell you can call him as an all rounder. Whenever Master Nishad does something-be it related to music or something else-he does it with full devotion and passion.
Master Nishad aims to follow his father's footsteps and become like him. If you want to get in touch with this young tsunami of talents, you can find him on Facebook, Twitter & Instagram.
Get more Updates about Master Nishad