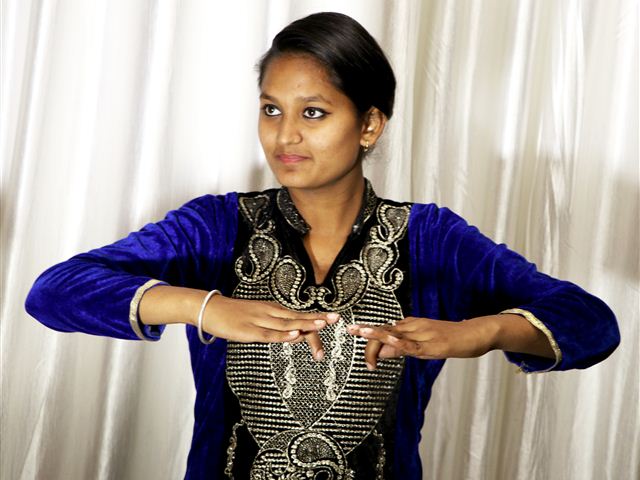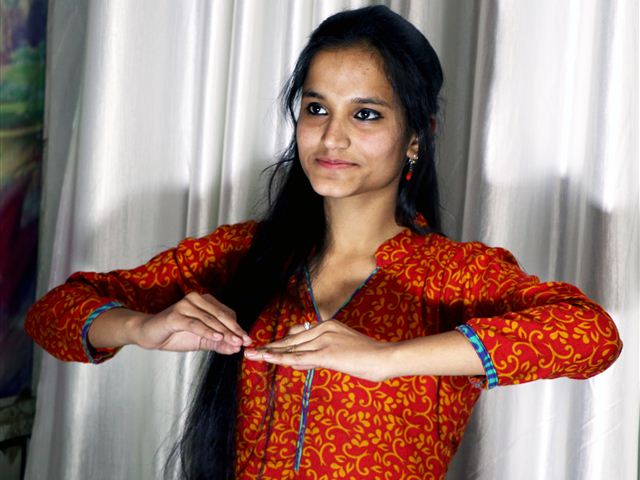 About Daughters - Himja & Harija Pandey
Pandit Avadhkishor Pandey had a divine gift of Twin Daughters - Himja & Harija Pandey born on 20th August, 1998. They both are trained Musicians. They are well-knowledgeable in all the three creative fields of Music - Vocal, Instrumental & Dance. Panditji's daughters which are like Goddess Laxmi & Saraswati for him, are helping him and their brother Master Nishad in serving the whole world complete learning of Music. They both are well graduated & doing higher studies in Music. They both have the Sangeet Prabhakar Degree in Vocal, Kathak and Harmonium. They took the divine learning of Kathak initially from Panditji then later on they took the discipleship of Late Shri Madan ji (A Renowned Kathak Dancer of Udaipur, Rajasthan) and Pandit Birju Maharaj's (A Great Maestro of Music in the whole world) institute in New Delhi - Kala Ashram.
You can find their dedicated work and knowledge on the YouTube Channel - Sangeet Pravah World in the form of Various Songs, Ghazals, Thumries, Qawalies, Folk Songs & Dance Performances. They are helping Sangeet Pravah World increase its disciples and viewers by teaching the Indian Classical Dance Form - Kathak to the whole world through - Learn Kathak with Us (The Kathak Learning Series of Sangeet Pravah World). They are also giving their hard work in making the Episodes for teaching Vocal & Instrumental (Harmonium).
They have achieved a lot in return of their dedication and performance in this Creative Field. They are National Level Tournament Winners & International Artists of YouTube. They too have the dream to succeed Sangeet Pravah World beyond all the limits & heights.